While many people are hungry for specific Boolean search strings to copy and paste and for search tools that make searching for people "easier" and even "do the thinking for you," there simply is nothing that can come remotely close to what you can do when you think properly and ask the right questions.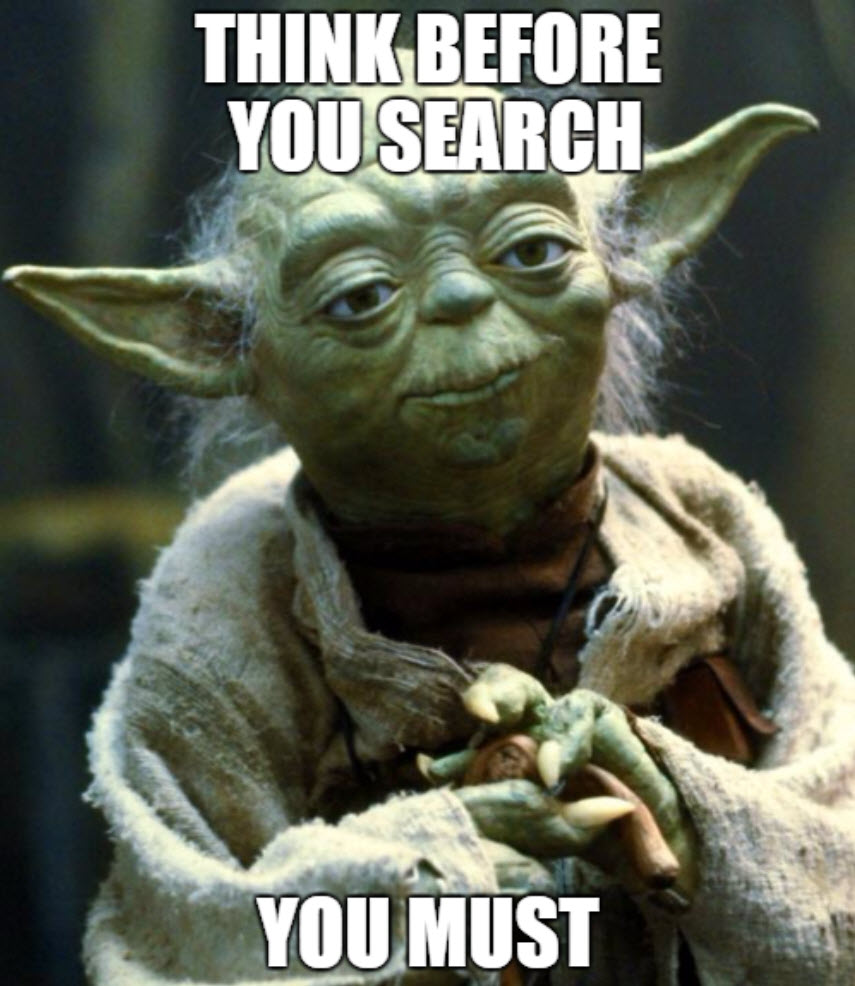 That's right – the most powerful thing you can incorporate into your people search efforts isn't Boolean logic, a search "hack," Chrome extension, search aggregator, semantic search solution or anything you can buy – it's your brain. Your level of understanding of and appreciation for the unique challenges posed by human capital data in any form (social media profiles, resumes, etc.) directly correlates to your ability to extract value from any data source. The same is true of the thought processes you apply before and during your search efforts.
A little over a year ago, I presented for the 3rd time at LinkedIn's Talent Connect event in London, and I spoke about how to leverage LinkedIn's massive stockpile of human capital data for sourcing and recruiting. LinkedIn recorded the session and uploaded the video to YouTube, and I recently noticed the video had over 65,000 views. Now, while that is puny in comparison to the nearly 1B views Adele's Hello video has racked up, I was surprised to see so many views given the niche content.
Although the source of human capital data that I focus on in the video happens to be LinkedIn, practically everything I talk about is equally applicable to any source you can use to find people to recruit.
So, if you use any source of human capital data to find and recruit people (e.g., your ATS/CRM, resume databases, LinkedIn, Google, Facebook, Github, etc.) and you really want to understand how to best approach your talent sourcing efforts, I recommend watching this video when you have the time.
Enjoy, and feel free to let me know your thoughts!