I'm Glen Cathey, and here's my story.
I started out as a technical recruiter in January 1997 working for a small contingent staffing agency in Northern VA. With very little training and using an internal Lotus Notes-based CPAS resume database as my only source of candidates, through trial and error I taught myself the art and science of leveraging Boolean search strings to quickly extract large quantities of precisely matched and highly qualified candidates in direct response to client/manager needs.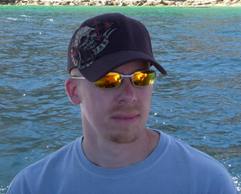 While it took me 3 months to make my first placement, after that I averaged 8 hires per month, and was recognized as the agency's Recruiter of the Year, outperforming more experienced and tenured recruiters by a wide margin. Although I did not know it then, I had essentially used a resume database to achieve Just-In-Time recruiting.
Over the past 16 years, I have continued to develop a high level of expertise in leveraging information systems to achieve Just-In-Time talent identification and acquisition – sourcing, recruiting, and hiring/placing candidates from ATS-based resume databases, the internet, job board databases, social networking sites and any other source of human capital data I can get my hands on.
I live and breathe all things related to talent attraction, engagement and acquisition, and more specifically leveraging process and technology to identify and hire more of the right people more quickly. I'd love to work on solutions that are powered by data science, big data, and predictive analytics on a global scale, as I firmly believe they will power the "Moneyball Recruiting" effect, empowering companies with a true competitive advantage.
In my career, I've served as the thought leader for recruiting strategies, technologies, and processes for firms with over 70,000 hires annually, played a key role in ATS and resume parsing/search/matching solution implementation and customization, and I've hired, trained, developed and managed large local, national and centralized sourcing and recruiting teams, including a National Recruiting Center that now has over 300 associates.
I have a passion for finding the best way to do things at every step of the recruiting life cycle. I am especially proficient at leveraging technology (databases, social networks, applicant tracking systems, and the Internet) to enable sourcers and recruiters to find, engage and hire more of the right people more quickly, as well as provide more value to candidate and client customers, achieving Lean/Just-in-Time sourcing, recruiting, and hiring.
Lately, I've become obsessed with analytics (predictive and prescriptive), big data, and leveraging a Moneyball angle to help firms develop significant talent-based competitive advantages.
I'm frequently asked to speak at sourcing and recruiting conferences and events. Here's a few:
– 7-time LinkedIn Talent Connect speaker (U.S. '10, '11, '12, '13, Toronto '12, London '12, '13)
– Australasian Talent Conference (Sydney & Melbourne) '11, '12
– 7-time SourceCon speaker 2010 (X2), 2011, 2012 (X2), 2013, 2014
– TruLondon (X2)
– HCI Strategic Talent Acquisition
– PwC
– Deloitte
– Intel
– AstraZeneca
– Booz Allen Hamilton
– Citigroup
– HCA West
– Technology Association of Georgia (TAG)
I created this blog to share my personal thoughts and theories with regard to sourcing, recruiting, and talent discovery, identification and acquisition. Explore my site to learn more about the concepts of Moneyball Recruiting, talent mining, social media/social recruiting, Information Retrieval via Boolean queries, semantic search, and Lean/Just-in-Time recruiting.
I hope you enjoy – thanks for visiting!
BOOLEAN BLACK BELT SOURCING AND RECRUITING COPYRIGHT REGULATIONS
All content on this website is protected by a Creative Commons Attribution Non-Commercial No Derivatives license. This license allows others to download works from this website and share them with others as long as they mention and link back to this website, but they can't change them in any way or use them commercially.
All content on www.booleanblackbelt.com is copyrighted and you must observe these regulations if you plan to distribute or use content from my blog:
You are free to share, distribute or transmit any work from this blog under the following conditions:
Attribution. You must attribute the content that you've used by including a link back to the specific content page. Do not suggest that www.booleanblackbelt.com endorses you or your use of the content from this blog.
You are not allowed to republish an entire article/blog post on your website even if attribution is made. You may not use this work for commercial purposes unless given pre-authorization from me
No Derivative Works are allowed.
If you want to syndicate or distribute the full article on your website, please email me for permission. Permission must be granted before you do so.
Only excerpts of less than 200 words from each article will be allowed to be published on other websites. A link back to the specific article permalink must be included.
DISCLAIMER
This is a personal blog with no warranties and it confers no rights. This weblog does not in any way represent the thoughts, opinions, intentions, plans or strategies of my employer, or any other person or entity other than me.
PHOTO LICENSES
Unless otherwise noted – all photos are were found on creative commons under the creative commons license.