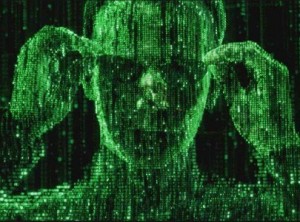 Many people equate sourcing candidates with simply creating and running Boolean search strings.
In my opinion and experience, Boolean search neither adequately describes nor gives proper credit to what sourcers and recruiters are really doing when they leverage the Internet, resume databases, ATS/CRM applications and social networking sites such as LinkedIn to find candidates, and to what some very talented and highly skilled professionals are able to accomplish with human capital data.
I had the distinct honor of delivering the keynote presentation at SourceCon 2010 which was held at the International Spy Museum in Washington, DC. I spoke about a specialized form of information retrieval and text/data mining which I call talent mining, defined as querying and analyzing human capital data for talent discovery, identification, and ultimately acquisition.
At the strategic level, talent mining is the process of transforming human capital data into an informational and competitive advantage – much more than simply writing Boolean search strings.
Companies have been leveraging financial, product, customer, marketing and many other types of data for decades now, building data warehouses and using business intelligence solutions and analytics to make better, fact-based decisions.  I believe that we are just beginning to enter an age in which companies will start to understand and appreciate the power of leveraging human capital data to predictively identify more qualified candidates, make better hiring decisions, and make them faster and more efficiently than previously thought possible.
My vision and prediction of the next frontier in human capital and talent analytics involves companies building talent warehouses and specialized talent intelligence solutions that will enable them to quickly and predictively discover, identify and acquire top talent. While this may be many years off for most companies, it is quite possible to more effectively leverage the vast amount of human capital data available to just about everyone today. During my keynote, I detailed the 5 levels of talent mining, the specific advantages that talent mining affords over any other method of talent discovery and identification, and a glimpse into the future of sourcing and talent acquisition.
Below you can view the expanded version of the slide deck I used for the presentation, and you can view the video here. Enjoy!