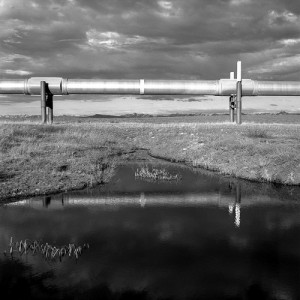 Lean Recruiting: No Forecasts or Talent Pipelines Required!
This is a follow up post to this article I wrote on Lean/JIT recruiting, which I circulated as a dicussion topic through a few of the larger staffing and recruiting groups on LinkedIn. I recieved some interesting responses, some of which led me to believe that perhaps I was not clear enough with my explanation of Lean/Just-In-Time talent identification and acquisition.
A few folks mentioned that an accurate workforce plan/forecast with enough lead time would be required to possibly achieve Lean recruiting, and others commented that Lean recruiting would only work for high volume hiring or for frequently recruited positions.
Real-world experience running Lean/JIT recruiting teams has shown me that neither of the above is correct. With properly trained and capable recruiters and access to a large internal database and perhaps a few online resume databases that support full Boolean queries, Lean/JIT recruiting can be achieved with NO lead times or hiring forecast, and is equally effective with hiring profiles that are regularly or irregularly recruited for.  In fact, Lean/JIT recruiting can be acheived for positions that have NEVER been hired for.
To some people, this may seem outlandish or impossible, but I assure you it is neither.
I would never argue that developing a hiring forecast is a bad idea. That is, assuming of course that it is accurate and nothing unexpected ever happens. Lean thinking (as well as reality) tells us that forecasts are merely guesses – no matter how educated, and cannot accurately predict the future. If a recruiting or staffing organization relied heavily on a workforce plan – what happens to them when things change and there is an unexpected deviation from the plan? Typically – scrambling, finger pointing, excuses, and general chaos. :-)
If a recruiting organization is fully set up and empowered to achieve Lean/JIT recruiting – having a hiring forecast is a good place to start. However, if there are unexpected deviations from the workforce plan, the recruiting team is infinitely nimble and can turn on a dime and achieve results in 24-48 hours with little to no stress. 
The very idea of building a talent pipeline goes against the grain of Lean philosophy, which focuses heavily upon reducing "in-proccess inventory." In recruiting and staffing, "in-process inventory" would be a talent pipeline, or more specifically, candidates that have been identified, contacted, and recruited prior to actual need.
I am aware that to many recruiters and recruiting and staffing organizations, building talent pipelines is absolutely necessary in order to ensure that appropriately qualified talent is available when the actual need arises. It's necessary because their team/organization is not trained to, nor enabled with the appropriate resources to acheive Lean/JIT recruiting. If you cannot reliably identify and acquire well qualified candidates within 24-48 hours of receiving a request, you really don't have an option other than building a talent pipeline. In my opinion, talent pipelines are only necessary for those who are unable to achieve Lean/JIT recruiting. Continue reading →