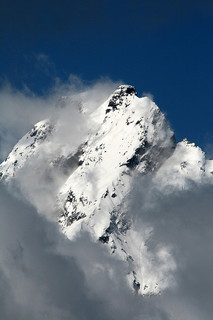 When it comes to recruiting – it's all about timing and opportunity, right?
I've had a great 15 year run in the staffing industry, starting off in 1997 at a small privately held company in Chantilly, VA, and ultimately ending up at Kforce after they acquired that no-longer-small staffing company back in February of 2005.
Over the years, I've progressed from a top producing recruiter to a VP of recruiting, and I've relocated twice with Kforce from Ashburn, VA to Tampa and more recently to Atlanta.
As with most people in the recruiting and staffing industry, I'd received my fair share of opportunity pitches.
Some came from companies I would have loved to work for, but none were the right match for what I was looking to do, and disappointingly, most seemed to be looking for someone to fit into very defined and scoped roles offering little room for me to bring all of my knowledge, experience, and passion for sourcing and recruiting to bear.
I've enjoyed many rewarding roles at Kforce that offered me the ability to stretch the boundaries of my job descriptions to be able to add value to the entire firm in as many ways as possible. When I was contacted about positions that were limited in scope and seemed more like the company was looking for a specific piece to fit their puzzle, it was an easy decision to not pursue them any further, as I promised myself I would never take a step backwards, even if it was an opportunity with a marquee company.
However, after 15 years in the staffing industry, the right opportunity finally came along. Continue reading →