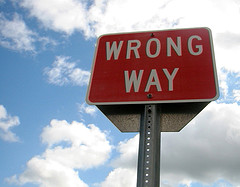 Practically everything I have learned about sourcing and recruiting didn't come from a mentor or any formal training.
Instead, I learned how to become a top performing recruiter "the hard way."
What that really means is that when it came to finding top talent, I tried a lot of things that didn't work, and because I refuse to make excuses, give up, or accept anything less than the best results, I kept experimenting until I discovered things that enabled me to find people that others can't and don't.
With over fifteen years of experience in sourcing and recruiting, I've made my fair share of mistakes along the way. I've also had the opportunity to assess, train and coach corporate and agency sourcers and recruiters, which has exposed me to many myths, misconceptions and mistakes when it comes to leveraging information systems for sourcing and recruiting.
Here are what I believe to be some of the most common productivity-robbing and results-reducing mistakes sourcers and recruiters make when looking for the right match.
In no particular order… Continue reading →