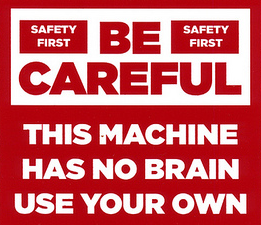 The trouble with search today is that people put too much trust in search engines – online, resume, social, or otherwise.
I can certainly understand and appreciate why people and companies would want to try and create search engines and solutions that "do the work for you," but unfortunately the "work" being referenced here is thinking.
I read an article by Clive Thompson in Wired magazine the other day titled, "Why Johnny Can't Search," and the author opens up with the common assumption that young people tend to be tech-savvy.
Interestingly, although Generation Z is also known as the "Internet Generation" and is comprised of "digital natives," they apparently aren't very good at online search.
The article cites a few studies, including one in which a group of college students were asked to use Google to look up the answers to a handful of questions. The researchers found that the students tended to rely on the top results.
Then the researchers changed the order of the results for some of the students in the experiment.  More often than not, they still went with the (falsely) top-ranked pages.
The professor who ran the experiment concluded that "students aren't assessing information sources on their own merit—they're putting too much trust in the machine."
I believe that the vast majority of people put too much trust in the machine – whether it be Google, LinkedIn, Monster, or their ATS.
Trusting top search results certainly isn't limited to Gen Z – I believe it is a much more widespread issue, which is only exacerbated by "intelligent" search engines and applications using semantic search and NLP that lull searchers into the false sense of security that the search engine "knows" what they're looking for. Continue reading →