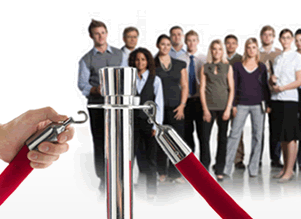 When I spoke at the LinkedIn Talent Connect event last year, I dropped a big question on the 500+ audience:
"What's your informational and competitive advantage when you all have access to the same people?"
Think about it.
If you have a LinkedIn Recruiter account (over 55% of the Fortune 100 do!), you have access to view any and all LinkedIn profiles.
So do your competitors that are hunting to identify and recruit the same talent.
Regardless of your LinkedIn account type (Free, Business, Business Plus, Executive, Pro, Talent Basic, Talent Finder, Talent Pro, or Recruiter), you still have access to viewing any and all public profiles, although you just might have to jump through some flaming hoops with a small network and a free account. :-)
So now I will ask you – if the majority of sourcers, recruiters and human resources professionals in the world use LinkedIn for sourcing and talent acquisition (there's nearly a million!), what's your competitive advantage over your rivals? Continue reading →