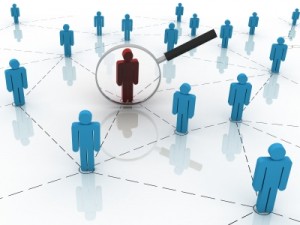 Lean Sourcing and Recruiting: JIT Candidate Acquisition
According to globally accepted supply chain management principles (such as those of Lean and the Toyota Production System), building and maintaining product inventories is wasteful. In an ideal state, companies would acquire the right material, at the right time, at the right place, and in the exact amount.  This is called Just-In-Time (JIT) inventory management.
However, many HR, recruiting and staffing organizations push their teams in the exact opposite direction – focusing specifically on building candidate inventories through "proactive" recruiting, the theory being that when a specific need arises, they might already have candidates already identified in their inventory. This begs the question – why don't more organizations adopt Just-In-Time (JIT) talent identification and acquisition into their Human Capital supply chain management philosohphies and systems?
I think there are 2 major reasons for this: #1 Many sourcers and recruiters rely heavily upon cold calling, referral recruiting, and posting jobs to find talent, and #2 Most HR, recruiting and staffing organizations don't (or are simply not able to) effectively leverage technology.
Cold Calling, Referral Recruiting, Posting Jobs
While cold calling into companies, referral recruiting, and posting jobs can be effective techniques for identifying talent, they are slow, time-intensive processes that have an intrinsically low probability of delivering precisely the right talent quickly for any specific manager or client request. Additionally, posting jobs yields a very low percentage of qualified applicants – sometimes less than 5%-10%. Using only these methods, if a recruiter waited for a client or manager request before they began recruiting, it could literally take weeks or months to find the right people, which certainly would not be delivering value to the client (a core Lean principle), nor would it provide a timely flow (another core Lean principle) of candidate submissions in response to the client's or manager's request. To compensate for this, recruiters really have no choice other than to proactively recruit candidates even when they don't have an active opening/need, in the hopes of having candidates whenever they do receive a job order/request. However, hope is not a strategy. Continue reading →