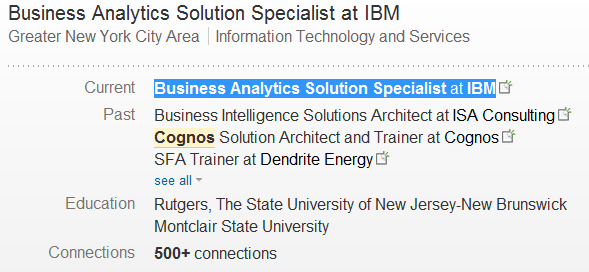 Last week, I had someone ask me what was going on with LinkedIn.
She told me she was having difficulty selecting text from a LinkedIn profile in order to copy and paste it into a search engine to find the public profile.
I jumped onto her computer to check out what she was talking about, and I found out that she was definitely not suffering from user error – she was not able to copy text from any LinkedIn profile.
As this was the first time I have ever encountered something like this, I went back to my computer and tried selecting profile text and had no troubles, so I was not exactly sure what was going on.
A part of me wondered if LinkedIn was beginning to roll out a change. Even though I didn't have the same problem copying profile text, I know from past functionality changes that LinkedIn has made that they typically don't roll them out to all users at once.
To be honest, I didn't really think about it much after that day.
Until I got an email later in the same week from someone in my network about the exact same thing. Continue reading →