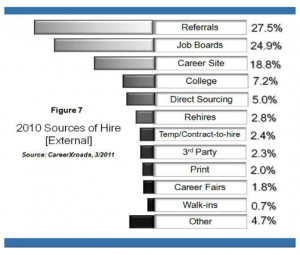 I read an article on ERE about the other day titled "Love Writing Boolean Instead of Recruiting? Then Don't Read This Post."
While I happen to be pretty good at and thoroughly enjoy writing Boolean queries for talent mining, I actually love the entire recruiting life cycle. Sourcing is a means to an end, not a means in and of itself for me. Even so – with such a provocative post title (nice work John!), I had to read the article.
The article is a pretty strong pitch for Scavado, which "does the search work for you, saving hours of time otherwise spent developing Boolean search strings and applying them manually to each site searched."
Things really got interesting when I got down to the comments on the article, as I stumbled into an interesting exchange between Amybeth Hale and Keith Halperin which covered direct sourcing, referral recruiting, and outsourcing sourcing at $6.25/hour.
Read on to learn my thoughts on all of the above. Continue reading →