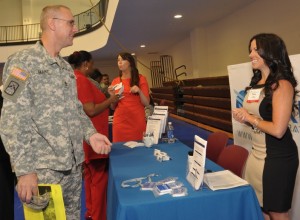 In a similar vein to my recent diversity sourcing article, I wanted to create a resource for people looking to effectively search for and identify military veterans for recruiting.
While this posts focuses on the U.S. armed forces, I encourage folks from other countries to create and distribute similar searches to identify their own military veterans.
If you're interested in all of the great things you can do for employer branding and talent attraction strategies for hiring veterans – you won't find it here, because this post strictly focuses on the proactive online sourcing and identification of people who are either currently serving in or are veterans of the U.S. armed forces.
Read on to review:
An extensive military/veteran Boolean search I've constructed for use on LinkedIn, Monster, CareerBuilder, Dice, Indeed, your ATS, etc.
Veteran population information and resources Continue reading