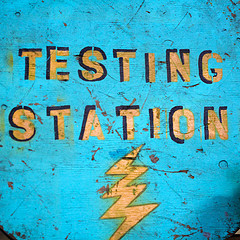 This post is second in a series focused on using Google to search for resumes on the Internet.
In the first post I left some unanswered questions, such as why:
I didn't talk about searching for CV's
I didn't suggest using the tilde ~ operator in conjuntion with the word "resume"
I didn't use -~job when trying to eliminate false positive results
I didn't talk about targeting filetypes
I didn't talk about just searching for the word "resume" without using it in conjunction with inurl: or intitle:
I didn't mention the use of Google Custom Search Engines (CSE's) to find resumes
Whether or not you had those questions burning in your mind, I will address them all in this post.
Challenging Google Resume Search Assumptions
I've read my fair share of recruiting blogs and online discussions between recruiters and sourcers. As such, I encounter quite a bit of advice regarding tips and tricks to use when searching for resumes on the Internet using Google.
Some of the suggestions I see make sense at first, but being the inquisitive guy that I am, I don't just take the suggestions and run with them, assuming they accomplish what they seem to accomplish. I take the time to test search tips, tricks, and suggestions to make sure they add value to my search efforts and that they do EXACTLY what they claim to do.
Today, you get to benefit from some of these tests, as I am going to challenge some of the suggestions I've come across over the years when it comes to searching for resumes on the Internet using Google. Let's get going, shall we? Continue reading →