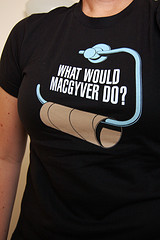 It's bothered me for quite some time now that many people essentially equate sourcing with Internet search – using search engines such as Google and Bing to find resumes, lists, press releases, etc.
It bothers me because sourcing is so much more than that.
It also bothers me because I am aware that many companies (some quite large and well respected) limit their sourcers and recruiters primarily to the Internet as the only source of information.
I believe a major contributing factor as to why sourcing isn't highly valued by some organizations and why sourcing doesn't get as much widespread respect and recognition as it should is because too many people associate sourcing primarily with Internet search.
The future of talent sourcing will involve a shift from manual Internet search and ATS/CRM systems with only rudimentary search and analysis capability to highly specialized tools specifically designed for mining vast and proprietary human capital data sets dynamically compiled from multiple sources that enables predictive analytics.
It's coming – will you be ready? Will you be ahead of the curve or behind it? Continue reading →