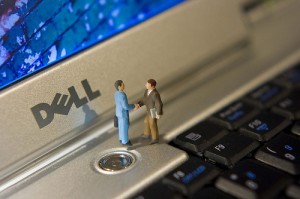 Technology and Relationships are not Oil and Water
When I write posts about creating Boolean search strings to source and find talent/human capital – I often get responses from readers and those I train, especially staffing industry veterans who focus on executive search, that state that the foundation of recruiting is based on relationships built by human interaction and networking.
I couldn't agree more.
Why does it seem to be ingrained in human nature to have an either/or mentality – as if things have to be one way or the other, but not both. Like phone sourcing vs database sourcing. You can and should do both, and I hope you are trying to contact and develop relationships with people identified via both methods.
If I wanted to be obtuse, I could argue that the phone is impersonal – and that to be a really good recruiter, I should never leverage the phone to make contact with people. Instead – I'll just wander around looking for people to meet in person to establish a wonderful professional relationship with.
By the way – there isn't anything instrinsically impersonal about leveraging technology to find or communicate with people. In case you haven't noticed, there's this thing called email that quite a few people use these days, and you know what? – it seems to work. I've also heard that there are millions of people communicating with something called text messaging, and that there are more text messages sent every day than phone calls made. How impersonal! :-)
Let's face it – if it didn't work, it wouldn't exist and be used by so many people so often.
When I talk about leveraging technology for talent identification and acquisition, my primary point is NOT that it is a replacement for any other method of candidate identification, nor am I saying technology is a replacement for human interaction and relationship building. My point is that there is more and more information stored about more people somewhere electronically every day – and you can either learn how to harness the power of using Boolean logic to create search strings for Talent Mining that can ACCELERATE your ability to establish MORE relationships with MORE of the RIGHT people, MORE quickly…..or not. Continue reading →