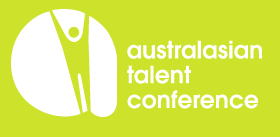 I'm very excited to be attending and honored to speak at the Australasian Talent Conference SourceEvent in Melbourne  this August!
When I had a Skype call with Martin Warren, Kevin Wheeler and Trevor Vas and they asked if I'd be interested in coming to the first dedicated sourcing for recruiters' event in Australia, it was an easy answer.
The sourcing and recruiting community is truly global, and after my excellent experience at #TruLondon, I jumped at the opportunity to brainstorm with the top sourcers and recruiters in Australasia!
I've been busy writing quite a bit on the current state of sourcing and what I see as the future of talent discovery and identification, and I look forward to discussing these ideas at the SourceEvent.
Here's a bit of a preview: Continue reading →