Looking to source and recruit software engineers?
One of the best places to find software engineers is Stack Overflow, where nearly 2,000,000 programmers from all over the world ask and answer programming-related questions.
How would you like to know which software engineers might be the most talented and skilled?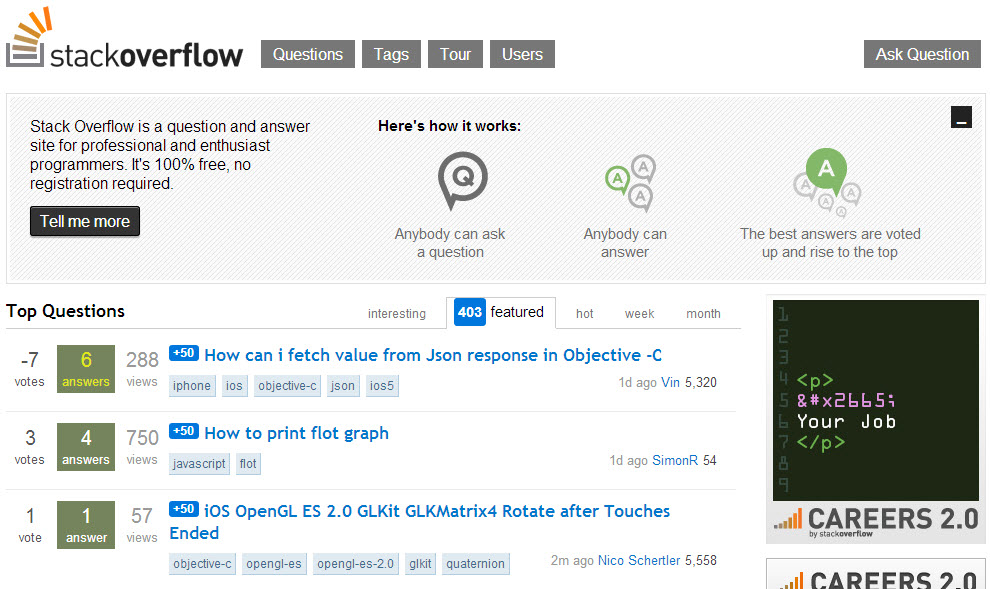 A year ago, Peter Kazanjy of TalentBin published an extensive piece on how to source talent on Stack Overflow on the SourceCon website. If you haven't already read his post, I highly recommend you do so before proceeding further.
I am going to go one step beyond Peter's article and show you how to find software engineering talent by Stack Overflow reputation and badges, which are earned from peers and activity, offering a degree of independent verification of a software engineer's knowledge, experience and ability. Continue reading →