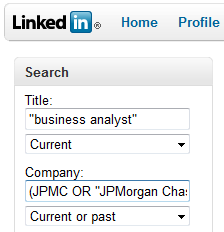 Recently, I wrote about the intrinsic issues associated with searching LinkedIn for potential candidates with specific industry experience, and how using the "Industry" field can actually prevent you from finding the people you're looking for. 
A number of readers responded by suggesting a logical solution to the issue – searching by specific company name(s) instead of using LinkedIn's "Industry" field.
It is a logical solution, but a potentially flawed one nonetheless.
I'm going to show you some reasons why, and if you read this post within the next 5 minutes, I'll even throw in a LinkedIn  company search anomaly as an added bonus. Continue reading →