In January 2009, I wrote a feature about LinkedIn's advanced operators. Two years later, I am still surprised that remarkably few people leverage the ability to bypass LinkedIn's advanced search interface and "hand-code" search strings.
Before I demonstrate how you can use LinkedIn's advanced operators as search agents, here is a quick refresher detailing the all of the advanced search operators: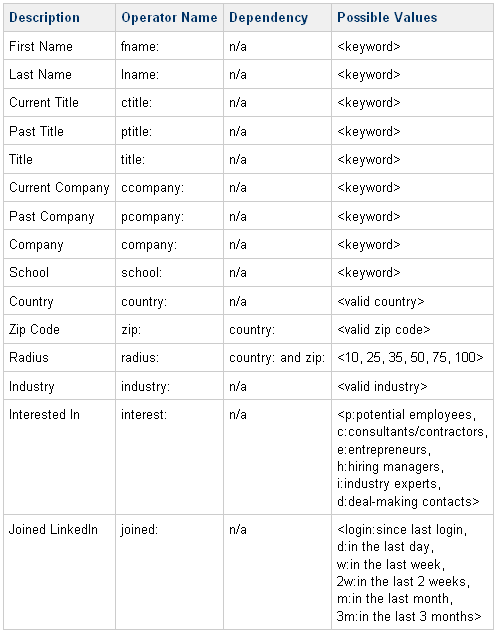 You can use these operators in conjunction with standard keyword search terms in the people search box.
In this quick example, I am targeting profiles with a current title of engineer and a current company of Google: Continue reading →