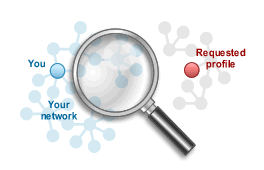 A couple of weeks ago I stumbled across something on LinkedIn that I am surprised I never noticed before – I'm not even certain if/when LinkedIn made the change.
Finally sitting down to write about it, I highly doubted that I could be the only person to have discovered this interesting little find, so I did some quick research and found that Gary Cozin and Cathy Ou recently noticed it as well.
What am I talking about?
I'm talking about the fact that LinkedIn has alternate location names for certain postal codes.
While some locations only have one location phrase, I've found many have two and some have as many as nine! If you use Internet search engines to "X-Ray" LinkedIn for public profiles and you only use one location phrase, you may be unknowingly excluding people you actually want to find! Continue reading →