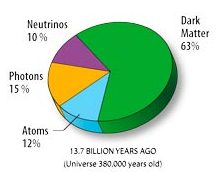 Sourcing has a fundamental problem: All searches return results.
Yes, that is actually a problem.
Why? Because everyone's a winner.
Type in a few keywords and BAM! – you get some good looking results. Hey, this sourcing stuff isn't so hard!
If I've said it once, I've said it a thousand times – sourcing is easy. In fact, it's ridiculously easy to find some people.
So if you and your company are happy with finding some people and not necessarily the best people available to be found, then you can stop reading now and go back to finding some people.
For everyone who's still reading this, try answering these questions:
Can you ever be sure you're finding everyone there is to be found?
How do you know you've found the best people available?
How do you know you've found all of the best people?
Are there people on LinkedIn, in your ATS, in job board resume databases that are never found?
How can you be aware of social media profiles and resumes that your searches can't return in results – but are there?
Sourcing is easy, but it's not easy to get to the point where you are sure you have found all of the best available results, nor is it easy to specifically target and find people others cannot and do not.
Most people use relatively basic, straight forward/direct keyword and title searches. There's nothing wrong with that – they clearly "work" – anyone running those kinds of searches will find results.
However, they will also find exactly what everyone else finds when searching for the same types of people, which yields zero competitive advantage.
The fact that all searches produce results is a problem because it lulls people into thinking that sourcing is easy, and at least on the subconscious level – it leads people to believe that the results that are returned from searches represent all available matching and relevant results.
However, it is a fact that no single search can find all of the people you're looking for, and there are many social media profiles and resumes that are never found.
Let me introduce you to the concept of Dark Matter. Continue reading →