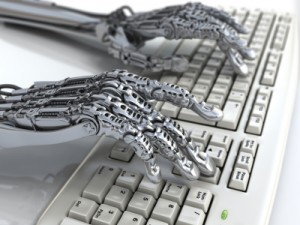 Back in November, I posted a Boolean search challenge to demonstrate that when you give a number of sourcers and recruiters the same job description/hiring profile to search for, you will get as many different searches and search strategies as you have sourcers and recruiters.
As I have said many times before, every search string "works," provided they are syntactically correct.
However, not all search strings or strategies are created equal, nor are the results that are returned.
Because of this fact, 20 different sourcers and recruiters searching the same source (LinkedIn, the Internet, Monster, etc.) will find some of the same candidates, but each will also find some that the others do not.
The most important question to ask is anyone actually finding all of the best candidates that the particular source has to offer? Believe it or not, some of the best candidates are never found by the people who are searching for them. You can't be aware of something your searches do not return.
Or can you?
Information Retrieval is the Key
When it comes to information retrieval– which is the science of searching for documents (e.g., resumes, press releases, etc.), for information within documents (e.g., experience and qualifications), as well as searching relational databases and the Internet – simply having access to the information does not afford a sourcer, recruiter or organization any competitive advantage.
However, human capital informational and competitive advantage can be achieved through more effective retrieval – in other words, more effective queries (i.e., Boolean search strings).
Queries are formal statements of information needs. When searching to identify talent, the more effective you are at translating your information needs (skills, experience, qualifications, etc.) into queries, the more likely you are to find all of the best candidates any particular source of talent has to offer. Continue reading →