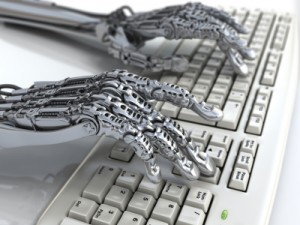 Back in November, I posted a Boolean search challenge to demonstrate that when you give a number of sourcers and recruiters the same job description/hiring profile to search for, you will get as many different searches and search strategies as you have sourcers and recruiters.
As I have said many times before, every search string "works," provided they are syntactically correct.
However, not all search strings or strategies are created equal, nor are the results that are returned.
Because of this fact, 20 different sourcers and recruiters searching the same source (LinkedIn, the Internet, Monster, etc.) will find some of the same candidates, but each will also find some that the others do not.
The most important question to ask is anyone actually finding all of the best candidates that the particular source has to offer? Believe it or not, some of the best candidates are never found by the people who are searching for them. You can't be aware of something your searches do not return.
Or can you?
Information Retrieval is the Key
When it comes to information retrieval– which is the science of searching for documents (e.g., resumes, press releases, etc.), for information within documents (e.g., experience and qualifications), as well as searching relational databases and the Internet – simply having access to the information does not afford a sourcer, recruiter or organization any competitive advantage.
However, human capital informational and competitive advantage can be achieved through more effective retrieval – in other words, more effective queries (i.e., Boolean search strings).
Queries are formal statements of information needs. When searching to identify talent, the more effective you are at translating your information needs (skills, experience, qualifications, etc.) into queries, the more likely you are to find all of the best candidates any particular source of talent has to offer.
Public Basis of Search Strategy Comparison
In many organizations, sourcers and recruiters do not often get (or even seek out) the opportunity to compare and contrast their search strategies and tactics with a large community of their peers on a position-by-position basis. Much of the "magic" of sourcing (or lack thereof!) happens on each person's computer screen for no one else to see, appreciate, or learn from.
Unlike professional athletes and musicians whose skills and techniques are on display and scientists who publish their work for others to analyze, the skills and techniques of sourcers and recruiters responsible for talent discovery are not widely publicly available.
A powerful and effective way to demonstrate the fact that not all searches are created equal (nor do they return the same number and quality of results!) is to offer the global sourcing and recruiting community the opportunity to share and view the search strings and strategies of many sourcers and recruiters all crafting searches for the same hiring profile.
You Can Contribute to the Global Sourcing Community!
It's easy!
All you need to do is comment on this post with your search string(s) and include a brief overview of your analysis and approach to searching for the hiring profile below.
In the first Boolean search string experiment, I used a relatively basic and brief job description. I also specified that participants could craft searches using the source of their choice – the Internet, LinkedIn, Monster, an ATS, etc.
For this experiment, I am going in the opposite direction.
The job description and hiring profile I pulled from Indeed is quite long and appears more complex. I would also like to limit you to creating search strings that would run on a source that allows for longer strings and supports full Boolean logic as well as stemming (e.g., config* to return configure, configured, configuration, etc.). That excludes Internet search engines and LinkedIn.
When you leave a comment with your search(es), you have a choice:
You can let the world who you are and what you can do, or…
You can choose to remain anonymous and not identify yourself when leaving your comment and your search strings/strategy. Feel free to use a fake name (e.g., Recruiter1, Yoda, etc.), and you can even use a fake email address so there is absolutely no way anyone, including me, can identify you.
Either way – don't be shy, and please contribute! If sourcing isn't something you're responsible for – please forward this to someone who would like to participate.
How Would You Search for Candidates for this Job?
Senior Financial Analyst
We are seeking a Senior Financial Analyst to support our Global eCommerce organization. The main responsibilities include working with cross functional groups in Strategy, Product Management and Engineering to understand and financially evaluate new business strategies; building financial models to understand business case and ROI of potential investments; budgeting, forecasting and analyses in support of the businesses; identifying opportunities and risk as well as driving business results. Potential areas of focus include Mobile and Digital Strategy, Multi-channel Initiatives, and Capital Planning. You will be expected to utilize your financial background to provide financial advice to your business partners.
Description
1. Analysis
Provide input for business decisions by producing detailed financial models and P&Ls incorporating assumptions, expectations, and known risks
Prepare presentations and other supporting materials for recommendations; participate in business case presentations to senior and executive management; clearly articulate merits of case under consideration
Proactively identify opportunities to improve efficiency in core Finance processes, to analyze the business from new value-added perspectives, and to enhance the strategic role of Finance in the organization
2. Forecasting
For current business and new projects, develop bi-monthly financial forecasts that incorporate current business trends and business strategies
Quantify and articulate risks and opportunities in achieving forecasts and prepare monthly "cause of change" reports related to these forecasts
Understand the key tools available for research and reporting and actively incorporate them into tracking and forecasting process
Create ad-hoc forecasts as needed during key periods to provide insights into areas of risk and opportunity and influence business strategies
Lead automation of models and processes which result in streamlining forecasting, month-end and other on-going reporting
3. Budgeting/ Planning
Create annual operating, overhead and capital budgets in partnership with the Global eCommerce organizations
Support monthly P&L review process by recapping actual sales and margin results versus plan, preparing monthly variance reports for business owners, and analyzing key performance drivers
Participate in long range financial planning process
Present findings to corporate management that focus on Year-over-year changes, key operating metrics, and any key points or drivers that were influential in the creation of the plan
4. Accounting Support
Monitor P&L lines during monthly financial close; be able to discuss variances to forecast
Conduct research as needed during monthly financial close
Prepare, reconcile monthly revenue recognition
Functional Competencies:
Demonstrated analytical and quantitative skills
Expertise in working with large data sets and concepts to develop models and reports
Solid understanding of accounting principles
MUST have substantial experience with MS Excel and PowerPoint, Tableau, Essbase, SAP experience desired; a good understanding of database systems such as MS Access, SQL and Business Objects a plus
Understanding of technology and retail industry preferred
Experience:
3-5 years of post MBA experience or 5-7 years of post undergrad work experience in a finance-related field (including management consulting, investment banking, corporate finance within Fortune 500)
Technology, Retail and e-commerce experience a plus
Preferred educational level:
Bachelor's degree required; B.S. in business administration, economics, finance, mathematics preferred
MBA preferred