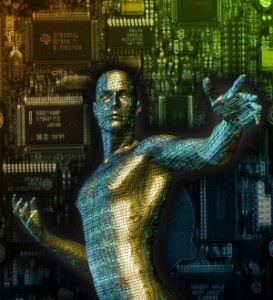 I had the distinct honor and privilege of serving as the conference chair of the biggest-ever SourceCon, held at the Georgia Aquarium in February. Part of my responsibility in that role involved kicking off the event, and I took the opportunity to touch upon my observations and opinions on the current state of sourcing, as well as what I believe will be the future of sourcing.
Even as I was standing on stage I knew I would be writing a post on this topic, because it was apparent that there is much misunderstanding and debate surrounding sourcing, and certainly no shortage of opinion, qualified or otherwise.
If you're ready, I'll walk you though my definition of sourcing, my observations on the current state of sourcing, and what I (and others!) see as the future state of sourcing.
WARNING: If you don't like/have time to read long posts, I suggest you turn back now. While I could have split this content up into 9 weeks worth of 500 word posts, I'd prefer to give you the goods rather than string you along.
What is Sourcing?
First and foremost, I believe it is critical to have a common understanding of what sourcing is.
I define sourcing to include any and all activities whose primary purpose is talent discovery and identification.
My definition is purposefully broad, because I find too many people seem to associate sourcing solely with searching the Internet with Boolean search strings.
While some companies may limit their sourcers to exactly that – searching only the Internet and generating names for someone else to engage – sourcing is and should be much more than that.
Sourcing encompasses the use of any source of human capital data – an ATS, Monster, LinkedIn, Twitter, Facebook, mobile apps, etc., and it can also include the phone, email, and messaging work of engaging potential candidates and networking with them to yield referrals and the opportunity to identify more potential candidates.
Yes, networking with people – whether they be new hires, existing staff and management, or complete strangers – to find and identify potential candidates is also sourcing, regardless of method (electronically, over the phone, or in person).
Of course, sourcing also includes traditional phone sourcing as effectively addressed and dramatically demonstrated at the SourceCon event by Conni LaDouceur.
And finally, although passive and offering little-to-no control over the qualifications and experience of the talent discovered, job posting is even a form of sourcing – the primary purpose of posting a job is to discover talent.
The Critical Importance of Sourcing
When it comes to the entire talent management lifecycle, nothing is more important than sourcing.
That's because, quite simply, the entire talent management lifecycle is completely dependent upon discovering and identifying potential talent in the first place.
You cannot engage, build a relationship with, recruit, hire, retain and develop someone you haven't found.
Period.
Try cutting and polishing a poor quality diamond, or better yet – try cutting a diamond you don't actually have. You could have the best diamond cutters in the world on your staff, but without a steady supply of high quality rough diamonds, you simply won't be in business.
When it comes to hiring and retaining, all future outcomes are dependent upon that magical moment when a sourcer/recruiter first finds and makes contact with a potential candidate.
The Current State of Sourcing
I believe that sourcing is largely misunderstood, undervalued, and under-invested in today.
I offer as evidence:
An alarming number of people seem to believe that sourcing is all about Boolean logic
There are people who believe that sourcing is a function that can be easily replaced by software
There are well respected companies who don't give their sourcers or recruiters any premium or purpose-built tools or resources
The recently conducted sourcing compensation survey illustrated that 23% of the respondents make less than $40,000 annually Continue reading