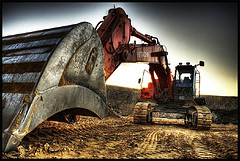 I am often asked my opinion on the best use of resume search "aggregators" such as those offered by infoGIST, TalentHook, Data Frenzy RAM, DaXtra, AIRS SourcePoint and others.
If you're not familiar with resume search aggregators, a resume search aggregator is an application that allows a user to enter a search string that will simultaneously execute across multiple free and paid job board resume sites and aggregate the results.
Many HR, sourcing, recruiting and staffing teams tend to use resume search aggregators at the associate level – enabling individual sourcers and recruiters to run Boolean search strings focused on specific hiring needs through a resume search aggregator to to simultaneously search several paid job boards as well as in some cases 100+ free job board resume databases.
While there is a huge convenience factor in using resume search aggregators in this fashion, as each sourcer or recruiter can save time and effort in not having to log into multiple job boards to execute Boolean search strings on each one individually, there are some limitations of resume search aggregators you need to be aware of, and I feel there is a better way to use this technology.
Limitations of Resume Search Aggregators
Limited Boolean Logic Support
Many of the resume search aggregator applications do not support full Boolean logic or even symbols such as the asterisk for root word/stem searching.
That, in and of itself, is a major limitation when attempting to mine information systems such as job board resume databases, because highly effective and precise search strings cannot be created.
Also, some of the aggregators don't even allow you to "hand code" Boolean search strings – instead, forcing you to create searches using a query builder which often significantly limits the ability to create effective searches.
Similarly, not all job board resume databases support full Boolean logic.
Even if a resume aggregator application supported full Boolean logic, if it is being used to search a site that does not support it – you will not get the results you are looking for (or any results) because the job board resume database can't execute your search string. Continue reading →