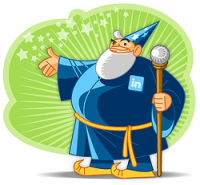 So far, I've launched 2 LinkedIn sourcing challenges – Ruby and X-Ray Location False Positives.
The former had very strong participation as it was a little on the easier side (for some!). The latter had fewer participants, perhaps because it was more technical – but those who did participate did so heavily.
For my 3rd Linkedin Sourcing Challenge, I think I have one that is universally appealing because it requires no technical or advanced sourcing experience to participate, nor to win the challenge!
The Inspiration for this Challenge
Just the other day I thought back to the time when LinkedIn made a change that prevented average Joes and Janes with a free LinkedIn account from running a keywordless search to reveal the total number of LinkedIn profiles in a given country.
I really enjoyed being able to select a country, enter no keywords, and hit "search" to see all of the LinkedIn profiles in a given country – it was an easy way to get accurate LinkedIn stats per country, as well as to monitor growth.
Now, at least for those using a free LinkedIn account, when searching by country or "Anywhere" (searching all of LinkedIn), you have to enter at least one keyword to be able to see people from the "3rd + Everyone Else" relationship level.

Which got me thinking – perhaps there is some all-inclusive combination of keywords that you can string together in order to find the most, if not all of the profiles in a given country…or the entire world.
LinkedIn Sourcing Challenge – All Inclusive Results
Using LinkedIn's search interface only, create a query that returns the greatest number of total results of in all of Linkedin (location: Anywhere), and comment on this post with your search string and the number of results.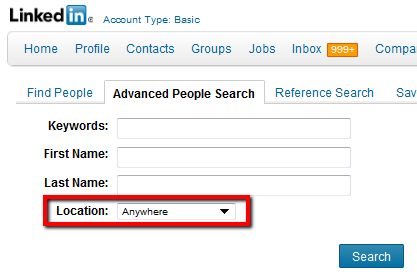 Ideally, once you've settled on your search, copy the entire LinkedIn URL and shorten it using a shortener (such as bit.ly) and include it in your comment. That way, anyone else participating can simply click on your shortened link and instantly be taken to your search within LinkedIn.

Are You Up To The Challenge?
I especially like this challenge for a number of reasons:
It's not a technical challenge – it's a creative, thinking, and experimental challenge
The results returned by any given search can be confirmed by anyone and are thus irrefutable
People will be able to rapidly build upon the ideas of others
This challenge will reveal some interesting things and raise questions about LinkedIn's profiles and search engine
Someone will craft a search that returns more people than anyone else, and the "why and how" will be interesting!
By the way, because this is a pure keywords vs. keywords inclusivity challenge, even those of you with premium access to LinkedIn (e.g., LinkedIn Recruiter) can participate.
Unless, of course, you want to share your results via link or try to use a search string over 1,000 characters.
:-)