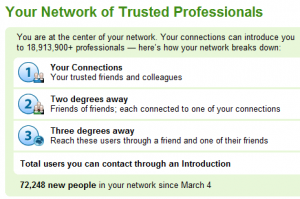 You're on LinkedIn – congratulations!
So, how big is your network?
Without going into a rant on quality vs. quantity (who says we can't have BOTH?), let's take a different angle on the size of your LinkedIn network…at your current company, where do you rank in terms of number of connections?
Do you know off the top of your head? Why not?
If you don't know where you rank at your current company in terms of LinkedIn network connections, here's how to find out: Continue reading →