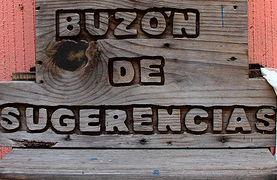 As a reader of Boolean Black Belt, I'd looking for your feedback and input on a few things.
For example:
What would you like to see me write more about?
Would you like to write a post on Boolean Black Belt?
What do you think of me changing my site to something other than "Boolean Black Belt?"
However, before I go any further down that rabbit hole, I'd like to thank you, give you some insight as to why I blog, and let you know about what you can expect from me in 2012.
First & Foremost – Thank You
As 2011 has come to an end, I find myself reflecting on the past as as well as looking forward to what 2012 will bring.
Most importantly, I want to thank you and the other 112,320 people who stopped by my blog in 2011, who came from 175 countries and viewed over 300,000 pages.
I owe special thanks to all of you who have commented on my posts, shared them with others, and suggested my site to peers, managers, and team members.
If I've ever shown you something you didn't already know, or made you think or reconsider what you do already know,  I've accomplished one of my main goals in blogging, and it makes all of the hours of precious personal time I take on a weekly basis to publish my blog posts worthwhile.
Why Do I Blog Anyway?
This happens to be my 165th post since I started blogging back in October of 2008.
I write for many reasons, and monetizing isn't one of them. I will never take a 2000 word post and split it into 4 500 word posts just to string my readers along.
I'd love to post content more frequently than once per week, but with a family and a full time job, blogging about recruiting, sourcing, and social media is essentially a weekend hobby.
A hobby is defined as "a pursuit outside one's regular occupation engaged in especially for relaxation." I'm not so sure blogging relaxes me, but it certainly doesn't feel like "work," as time flies while I am writing and it is definitely intellectually cathartic.
If I could sum up what I am trying to accomplish by blogging, I would have to use something Erik Weihenmayer said during his LinkedIn Talent Connect 2010 keynote: I want to "contribute to something extraordinary."
While it may sound corny or ridiculous to some, I am actually trying to try and change the world of recruiting one post at a time.
How?
I don't write to make people agree with me – I just want people to think instead of clinging to what they already know and are comfortable with.
Because if you're comfortable, you're not growing.
What's Coming From Boolean Black Belt in 2012
I had a pingback a while ago from a blogger who praised the content of one of my posts, but complained about the length.
I took it as passive constructive criticism, and I took a moment to think about my blogging style.
Most of of my posts are in the 1500 word range, and some go over 2000. In the blogging world, that's on the long side. I know that many people want "fun-sized" content (500 words or less) that they can consume in 30 seconds or so. However, some concepts can't adequately be explained in 500 words or less, nor would 500 words do some topics proper justice. And as I stated previously, I don't write to string people along – I would rather publish a 2000 word post than split it into 4 500 word posts.
There's nothing more annoying to me than clicking on a link from a tweet that praises an article, and once I get to the article, I find it to be a 300 word "fluff" post, totally devoid of substance. I personally don't have a lot of time to read other blogs, so when I do, I want to sink my teeth into something substantial that I can learn something from – not some "quick hit" post that skims the surface of a topic to get a pageview.
When I am hungry for information and knowledge, I want a 7-course meal of thought – I'm not there for appetizers, and I'm never on an idea diet.
I know I may be in the minority on this issue, and I am 100% comfortable with that.
I don't write to cater to the casual reader looking to skim over a topic or concept – if my long posts drive some people away, I actually think that's a good thing. There are plenty of sourcing and recruiting blogs for readers to choose from. I write for people who are looking for 7-course meals of sourcing and recruiting substance.
Speaking of sourcing and recruiting substance, in 2012 I plan on going deeper into some topics that I am very interested in and passionate about, but haven't written about as much as I would have liked in 2011. For example, semantic search, the critical importance of data and technology in support of talent identification and acquisition, and applying Lean as well as proven supply chain principles to talent acquisition
In 2012, I will also continue to update my free sourcing and recruiting resources page, and you can continue to rely on my average of 1 post per week, typically published on Monday morning, and 1000+ words per post.
What I'd Like From You
As a reader of my blog, I'd like to hear from you. Specifically, I am looking to know:
What would you like to see from me in 2012? Is there something you'd like to see me write more about? Please be as specific on content and topics as possible.
Would you like to write a post on Boolean Black Belt? Although I'd never really thought about it before, I'd love to start having guest bloggers. If you have something helpful, insightful, though-provoking and interesting regarding recruiting, sourcing and/or social media that you'd like to share, posting it on Boolean Black Belt will get your content exposure to recruiting and sourcing practitioners and leaders all over the world. With nearly 4,000 subscribers and over 10,000 unique visitors per month from over 100 countries, I can and want to help you share your ideas with the global recruiting and sourcing community, including some of the best and brightest from the most well-respected companies and talent acquisition teams in the world.
On a different note – what do you think about me changing the name of my site to something other than Boolean Black Belt? I write on so much more than Boolean search that I think "Boolean Black Belt" is too narrow and limited and doesn't accurately reflect the totality of my content. I have some ideas in mind, but would honestly appreciate your input on my blog's name and the idea of changing it to something else.
I'm looking forward to your input.
Once again, thank you very much for reading, sharing, and recommending my site and content, and you have my best wishes for a successful, fulfilling, and prosperous 2012.
Happy hunting!