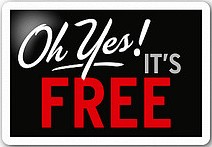 I had a fantastic converstation with the incredibly knowledgeable and insanely helpful Eric Jaquith  the other day, and he gave me a "wake up call" with regard to the content that I publish here on Boolean Blackbelt.
Although I have only been blogging for a few months now, I have worked very hard to publish high-value content for everyone to enjoy, use, and benefit from. Call me naive or a blogging n00b, but it never really occured to me that people might use my content and not give me proper credit for it and perhaps even try to profit from it by selling it to others.
I put quite a bit of time, thought and effort into writing my articles, and many of the concepts I am presenting are 100% original – and they are 100% FREE for everyone who stops by or subscribes to my blog to read what I have to say (which I GREATLY appreciate, by the way).
The thought that people might take my ideas and the content that I am providing to you for FREE and attempt to profit from it really bothers me, plus it's simply WRONG, so I've decided to license all of the content I publically publish here on www.booleanblackbelt.com under a Creative Commons Attribution-Noncommercial-No Derivative Works 3.0 United States License.
You'll see it at the bottom of every post as well as at the bottom of my website. That specific license allows you to download/copy my work and share it with others as long as you mention me and link back to me, and you can't change my work in any way or use my work commercially to profit from it. If you like what I write – please feel free to share it with others, just don't take credit for it or try to make money from it.
I write to share my ideas so that everyone can benefit, and no one should have to pay someone else to benefit from my original and free content.  So I ask you assist me in being able to continue to provide you with valuable free information – if you see or hear someone else writing or talking about original content you have seen here on www.booleanblackbelt.com and claiming credit for and/or attempting to charge you for it, please let me know.
I've put a significant amount of thought and effort into my work on the concepts of user-defined semantic search for sourcing and recuriting, Lean/JIT recruiting, Talent Intelligence, and my concepts of the Hidden Talent Pools of candidates you can't find, and the Hidden Talent Pools of candidates you don't find with your Boolean searches. If you search for those concepts on the Internet – you will find my content – not someone else's. I want as many people to be exposed to these ideas as possible – all I ask is that if you are going to redistribute my work – give me proper credit, and don't try to make money from it.
THANK YOU
Thank you for stopping by to read my blog – if you haven't already, I hope you'll subscribe and automatically recieve the 2-3 articles I publish every week. And please don't keep me a secret – pay it forward and tell others in the recruiting and staffing industry about my site so that they can benefit from it as a free resource.