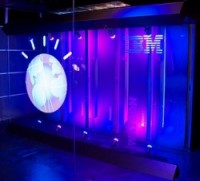 I've read a few articles recently talking about IBM's Watson and how the technology they developed may be the harbinger of unemployment for people in many professions.
Here's one from Fortune magazine, asking if IBM's Watson will put your job in jeopardy.
Here's another suggesting that those who train others in Internet, social media, ATS, and resume database sourcing techniques and strategies will be eventually eliminated by semantic search solutions.
Watson Winning at Jeopardy isn't Surprising
First, let's first recognize that it's an apples to oranges comparison between Jeopardy and sourcing/recruiting. Continue reading →