I'm always interested in the traffic for the "Big Three" social media sites (Twitter, Facebook, and LinkedIn), and I discovered today that  www.compete.com just released July's data. 
And here it is!
Facebook
While Facebook's been on a tear of growth as it passed the 250M member mark, Facebook only added 117,142 unique U.S. visitors in July 2009 . That seems like a large number – but with how large Facebook has grown to,  that's only 0.1%, which is the lowest growth rate Facebook's posted in the last 12 months.
Could we see a drop in August?
We cannot overlook, however, that Facebook saw 2,103,776,022 visits July. Yes, 2.1 Billion – which is nearly an 11% increase from the 1,898,910,472 visits logged to Facebook from the U.S. in June. So while monthly unique visitors has stagnated, those who are visiting are visiting more.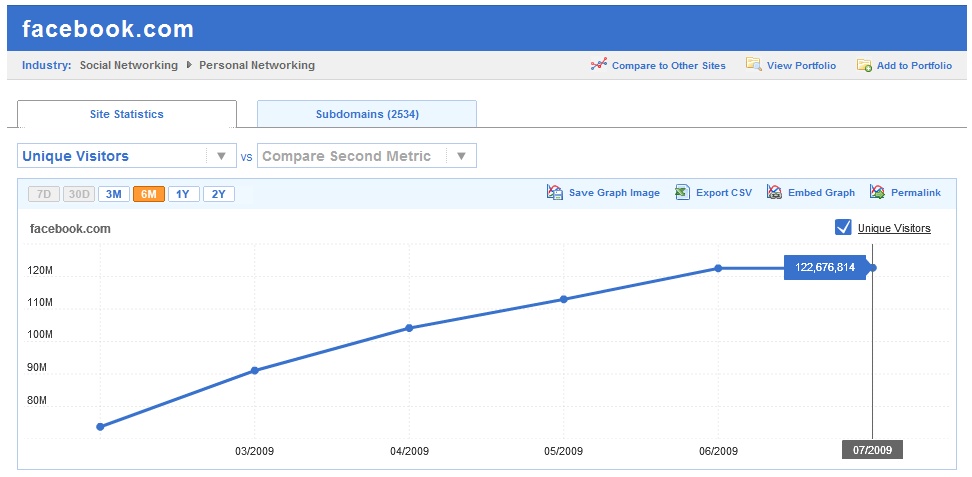 Twitter
After experiencing a decent 16.57% spurt of growth in June, Twitter slowed significantly in July, growing unique monthly U.S. visitors only by 1.25% to 23,284,395. Similarly, visits to Twitter grew only 1.54% to 153,227,857.  We've seen this kind of plateau before with Twitter from April to May before unique visitors jumped in June. It will be interesting to see what happens in August.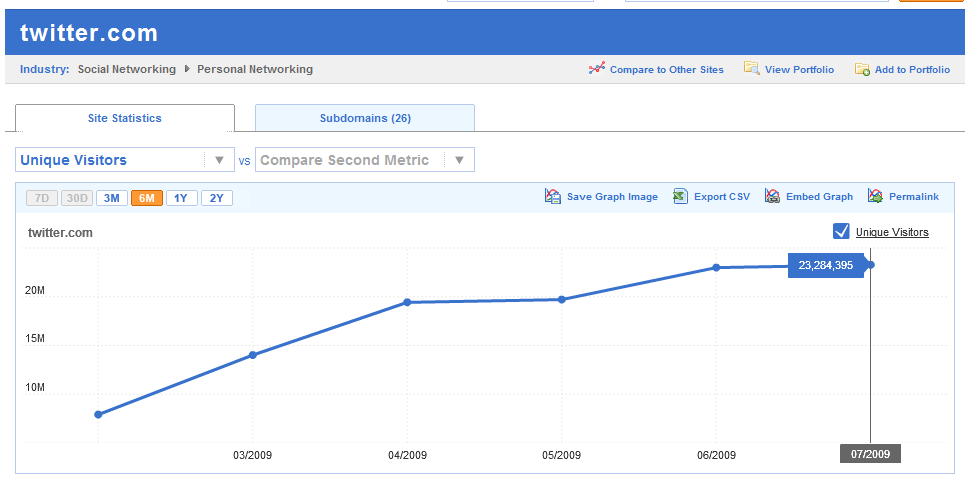 LinkedIn
In July, LinkedIn experienced a second month of growth in a row following 2 straight months of decreasing monthly unique U.S. visitors in April and May, growing 5.77% to 13,163,696 from June to July. However, visits to LinkedIn dropped slightly in July by -1.26% to 48,748,204.
With around 22M total U.S. profiles, 13.2 unique U.S. visitors in July means that approximtely 60% of all U.S. LinkedIn members actually visited the site in July.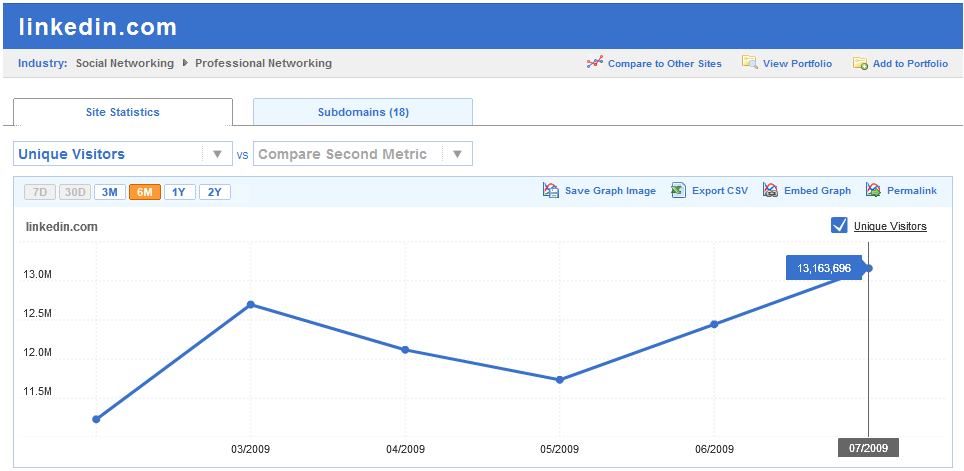 An intriguing feature of Compete.com is that it will display top search terms for the sites you are researching. When digging into LinkedIn's data, I noticed this: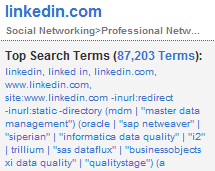 Someone's definitely trying to fish some MDM/data quality professionals out of LinkedIn via an X-Ray search! You go – whoever you are!
The "Big Three"
Here's a graph of the 6 month unique U.S. visitor data for Twitter, LinkedIn, and Facebook:

August should be an interesting month. With the significant cooling of monthly unique visitors for the Big 3 social media sites in July, I'll go with a bold prediction of a decline in monthly unique U.S. visitors across them all. 
I will continue to monitor the traffic data for the "Big Three" and share it with you – please share this information with others. Thanks!