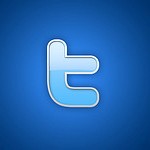 There is certainly no shortage of articles written on how to use Twitter, let alone leveraging it for recruiting. 
If you want an ultra-mega-so-huge-you-may-get-lost-in-it Twitter guide check out Mashable's. If you want something short and concise that will cut right to the heart of how to effectively leverage Twitter for recruiting, read on.
There are various elements of this post that will be of high value to Twitter recruiting n00bs, journeymen, and veterans alike. 
Why Twitter?
Recruiting has always been social – interactions have primarily taken place in person and over the phone. Social media simply enables a third way to communicate: online.
Twitter can be a big deal in recruiting because it enables and facilitates real-time conversations. Facebook does this as well, but the vast majority of people (non-recruiters) use Facebook for communicating  with their friends and family – not so much for professional networking. And while LinkedIn is certainly a social network, LinkedIn's social functionality isn't nearly as real-time (e.g., discussions, Q&A).
Essentially, Twitter can be used to do exactly the same thing that recruiters have been doing since the dawn of recruiting - because it enables and facilitates interactive conversations, which are the foundation of relationships.
What Twitter has over in-person and over the phone interaction is that it is less intrusive. Most people would not call or meet with the same potential candidate every day, every other day, or even every week (you would come across as a stalker or stage 5 clinger), but you could have an exchange on Twitter that often with a particular person and no one would think twice about it.
Have a Detailed Bio and a Picture
Having a descriptive bio that allows others to get a sense of who you are and what you do is critical. People search for words specifically in Twitter bios to find others to follow, and they also use bios to determine whether or not to follow you back after you've followed them.
Not having a picture is like showing up to a party with a bag over your head. It's social media – don't be anti-social. Enough said.
Find and Follow
To have conversations with potential candidates, you actually have to have your target talent pool following you. For recruiters who complain that "Twitter's not working for me," or "I don't get Twitter" – most of them either don't have (m)any followers, and/or don't have anyone in their target talent pool following them.
If you have no followers and you tweet a job opportunity – that's like going to an empty room and talking about your hiring need – no one is there to hear it!
If you hire mechanical engineers and you don't have any mechanical engineers following you on Twitter, don't expect any results – you're selling to the wrong people!
To get the right people following you, one thing you can do is find people in your target talent pool on Twitter, follow them, and at least some of them will follow you back.
How do you find people on Twitter? Many ways – but here are my top picks:
Finding people based on what they do for a living and ideally the general area they live is critical to sourcers and recruiters – and the best way to find this information is to search in bios. All of the above methods do this, while Twitter search does not. Of course, one needs to be particularly thoughtful and creative when searching social media sites, as many people don't use cookie-cutter terminology that they would in resumes and such.
Remember, when you find and follow someone that doesn't know you, you can't expect them to follow you back. The first thing they will do is click on their notification that you followed them and check you out to determine whether or not to follow you back. Typically, no bio/no picture = no follow.
Even with a great bio and an inoffensive picture, they still might not follow you back, because they don't know you.
The #1 Method for Cultivating a Relevant Following on Twitter
Whenever you speak with a potential candidate, either over the phone or in person, simply ask them if they are on Twitter. If they are, then suggest reciprocal following (you follow them, they follow you).  If they are not on Twitter, suggest that they look into it – and if/when they do, suggest reciprocal following.
Yes, it's that simple.
People are MUCH more likely to follow you back on Twitter after they've interacted with you over the phone and/or in person and have a sense of who you are – you will get a higher conversion rate this way over simply searching for people and following them.
If you talk to 10 potential candidates per day, that would mean 50 opportunities every week to add the right people to your network on Twitter.
Imagine tweeting about a job opportunity for an accountant and you have 300+ accountants in your metro area following you… 
Contribute and be SOCIAL
If you only tweet twice a day and the only things you every tweet are job opportunities, don't expect a high ROI with your non-social recruiting efforts. Just posting jobs on Twitter isn't social recruiting.
Sure, you're a recruiter, and you have job openings, but that should not be the only thing you tweet about. Far from it.
It's okay to tweet about the weather, your morning commute, the owls you heard hooting in the woods behind your house, last night's game or the movie you just saw – it's called "small talk." Small talk is essentially social lubricant – you're likely already applying it to every phone conversation and interaction you're having with your potential candidates, so it's equally applicable to your online social interactions as well.  Of course, don't overdo it with the small talk - you also need to provide some value/content that others can use and will find interesting. If all you do is drone on with irrelevant, random thoughts, you will drive away current and potential followers quickly.
Ulitmately, people like helping people they like, and people like people they feel that they know. Your followers can get a better sense of who you are as a person if you actually share something about yourself other than the positions you're working on. So when you DO have an awesome position you're trying to fill with the right person, when you tweet about it – if your followers feel they know you, they are MUCH more likely to help you out by either referring people to you or by retweeting your tweet.
Don't Talk AT People, Talk TO Them
If you see someone tweet something interesting, respond to them. Ask questions of others. Engaging people in two-way conversations is social.
While you can certainly use Twitter to tweet out random thoughts and bits of information into the Twitterverse, you're only broadcasting - you're not engaging specific people, which is where the "rubber hits the road" when it comes to recruiting.
Twitter Lists are for Listening
Twitter lists are great, but remember that when you create or follow a list, the people on the list are not necessarily following you back, thus they may not actually "hear" anything you tweet about.
Twitter lists can, however, be useful for finding people in your target talent pool and of course, listening.
Here are my top 2 picks for searching for Lists
X-Ray Searching (e.g., site:twitter.com inurl:engineers list -"This list doesn't follow any users yet")
There is at least one app for bulk-following people on Twitter – Twitterator. It can be buggy at times, but I have used it to successfully follow lists of recruiters. 
Final Thoughts
If you don't have (m)any followers on Twitter who are members of your target talent pool, your Twitter recruiting ROI will likely be nil. Cultivate a targeted and relevant group of followers. 
If there are very few, if any people in your target talent pool using Twitter, Twitter will not be an effective method of talent identification and acquisition for you. Go where the people are.
Be social – be yourself, get to know others, and don't be just another job opportunity spammer. Contribute, add value, and help others. What goes around comes around.
To that end, when you see a (or are followed by that) recruiter who obviously just started using Twitter, who has no (or a bad) bio, no picture, and/or their first 2 tweets are about job opportunities – please point them to this article to help them use Twitter more effectively for recruiting.