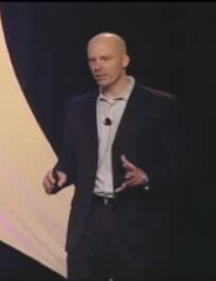 From late April through May, I will be presenting at 5 talent acquisition events in 3 countries and 4 cities.
If you are already scheduled to attend one of these events, please be sure to take a moment to introduce yourself if we haven't already had the chance to meet in person.
If you're thinking about attending one of these conferences but have yet to commit, this will be a good opportunity for you to learn a little more and perhaps decide to sign up.
HCI 2012 Strategic Talent Acquisition Conference
Unfortunately, if you haven't yet signed up for HCI's 2012 Strategic Talent Acquisition Conference in NYC, you're out of luck, as it is now sold out – at least for live attendance. The good news is that you can still attend virtually – click here to learn more.
On Monday, April 30th, I will be heading up the "LinkedIn: Beyond the Basics" workshop with Eric Jaquith from 8:00 to 10:00 AM.
We all know LinkedIn is a powerful weapon in the war for talent, but few organizations leverage LinkedIn to their full advantage. Eric and I will be walking the workshop attendees through LinkedIn's "missing manual," including:
Practical and effective LinkedIn recruiting tips, tactics, and strategies
Powerful, but seldom used search functionality
How to leverage LinkedIn for competitive intelligence
How to use profiles to receive top ranking and visibility
How to find people on LinkedIn that other people can't and don't find
How to get the most value from free and premium LinkedIn solutions
How to effectively build a far reaching and valuable LinkedIn network
I'm really looking forward to this interactive workshop!
As for the rest of the conference, I am impressed by the speaker lineup and the topics being addressed. I must say I am especially interested in seeing the conference's closing session by Paul DePodesta, the New York Mets VP of Player Development and Scouting, who is known for his notable appearance in the book Moneyball: The Art of Winning an Unfair Game - as I've read the book, seen the movie, and written a few articles on the subject of Moneyball Recruiting.
LinkedIn Toronto

On May 15th, I will be presenting two sessions at the largest Canadian LinkedIn event ever, which is being held at the Metro Toronto Convention Centre.
As of April 12th, only 2 days after opening for registrations, 450 had already signed up!
I'll be running two sessions at #inToronto, one for LinkedIn Recruiter users, and one for LinkedIn RPS users.
In both sessions, I will be digging into how to go beyond the basics and the "low hanging fruit" to get maximum ROI from your LinkedIn investment.
If you're in Canada or in the U.S. and relatively close to Toronto and you didn't get the chance to attend either of  the LinkedIn Talent Connect events (San Francisco in 2010 or Las Vegas in 2011), you will definitely want to sign up for #inToronto!
2012 Australasian Talent Conference

In 2011, I had the honor of being asked by Trevor Vas, Martin Warren, Kevin Wheeler and Horace Chai to present at their talent sourcing event in Melbourne. I must have done a decent job, as they've asked me back to Australia in 2012.
From May 22-24, I will be attending and presenting at the 2012 Australasian Talent Conference event – Dealing and Winning in a Roller Coaster Talent Market in Sydney, Australia.
I get the chance to lead several sessions, including a pre-conference workshop on Lean and Agile sourcing, a keynote on the Moneyball Approach to Recruitment: Big Data = Big Changes, a session on CareerOne's/Monster's SeeMore and 6Sense technology, as well as an unconference session that is sure to be entertaining!
If you're anywhere within 10 hours' flight time of Sydney, you won't want to miss this talent conference, the ATC speaker lineup is stacked! Dr. John Sullivan, Master Burnett, Kevin Wheeler, Greg Savage – talk about industry heavyweights – and they're just the tip of the ATC event iceberg!
ATC Agency Recruitment Masterclasses

After the ATC event I mentioned above, I will be leading master-class agency workshops in Sydney on May 25th and in Melbourne on May 28th along with Martin Warren (Principal Consultant, Insidejob) and Greg Savage (CEO, Firebrand).
In these agency-only workshops, attendees will learn tactics and methodologies that will allow you to gain greater business and establish a true partnership, including how to:
Become a strategic partner by selling the value of your services to corporate recruitment leaders;
Develop and present visual Sourcing Mind Maps demonstrating your in-depth knowledge and reach within targeted markets;
Locate and leverage candidates on professional and social network channels such as LinkedIn, Google+, Twitter, Facebook and others that your clients cannot;
Use channels such as LinkedIn to gain competitive intelligence and prospects for clients and business development; and
Establish key time management best practices for sourcing vs. engaging critical talent.
Between the three of us, Greg, Martin and I have over 45 years of highly successful agency experience – so if you're an agency recruitment professional that's within practical travel distance to either Sydney or Melbourne, you won't want to miss these workshops!
Hope to See You!
As my speaking engagement calendar develops throughout the year, I will keep you updated on the events and locations.
If you're ever at an event I am speaking at, please be sure to introduce yourself!
If you're interested in having me speak at your event, simply let me know – thanks!